A few weeks ago, we gathered at Emily's house for a brunch to recognize current postdocs Vladimir and Spencer's time with the lab, and to wish them well in their newly acquired faculty appointments!
To celebrate, members of the lab brought various baked goods—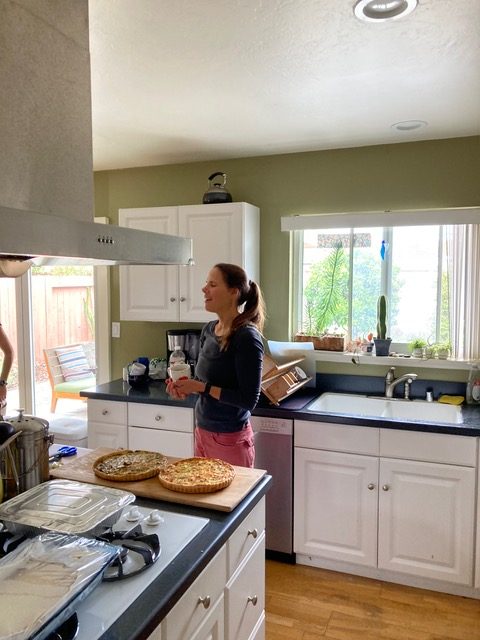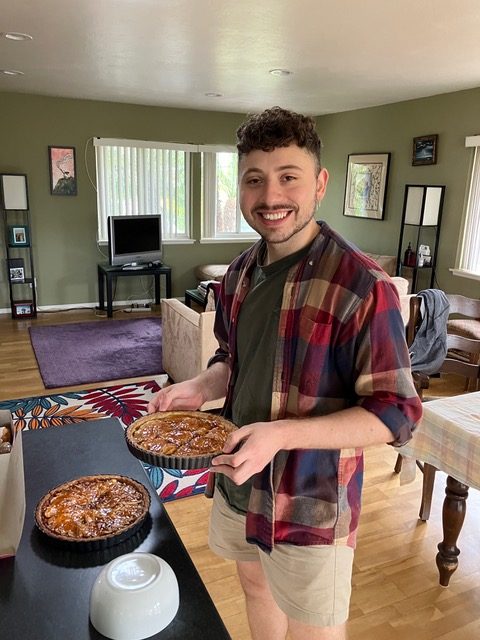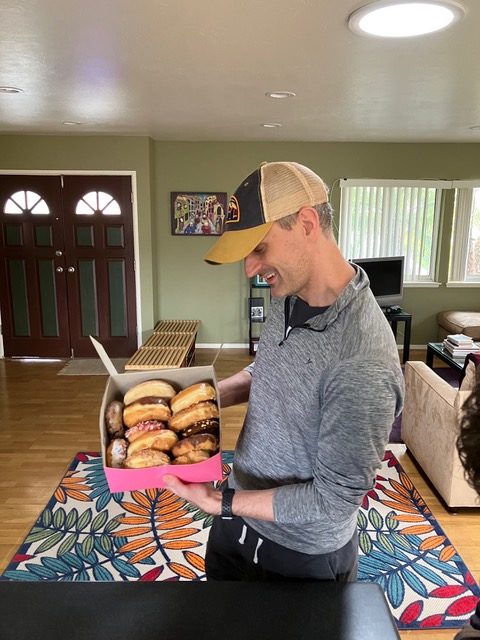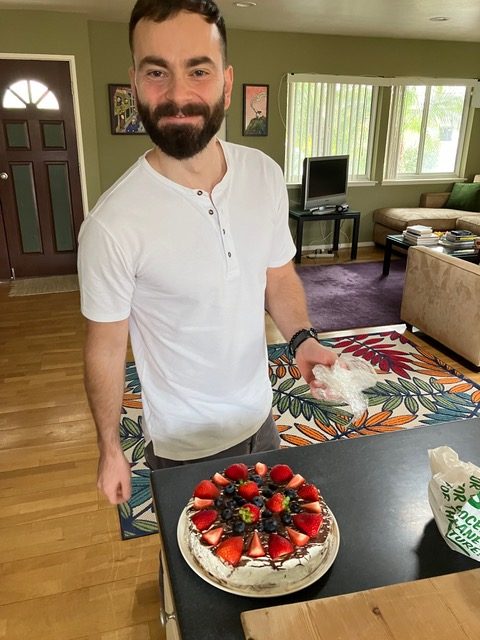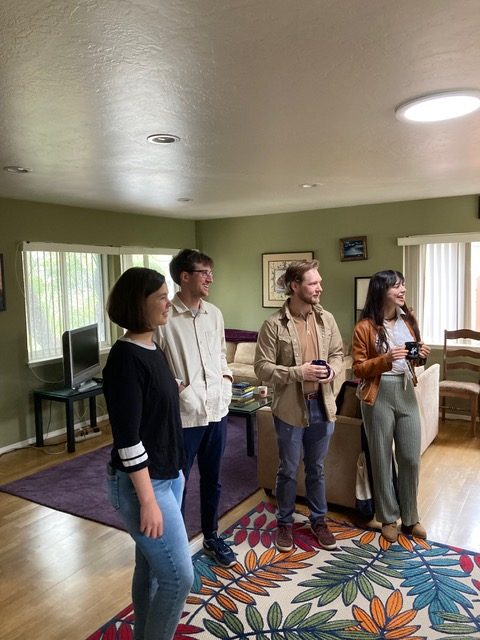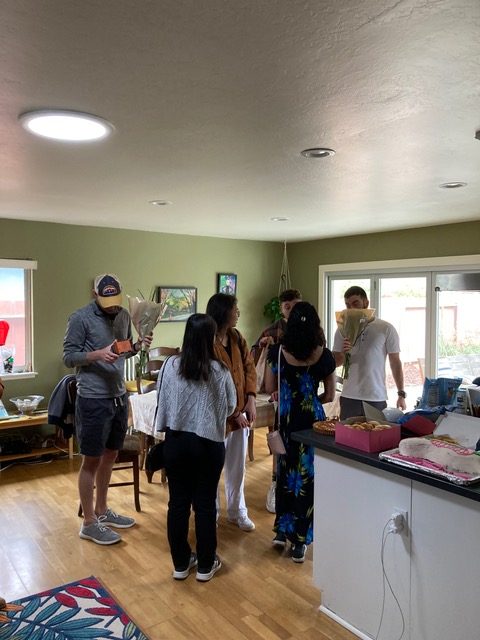 — the most elaborate of which was this anatomically detailed (and delicious!) worm cake labeled with myo-2p::mCherry and pals-5p::GFP, as well as accompanying L1s, prepared by Nicole.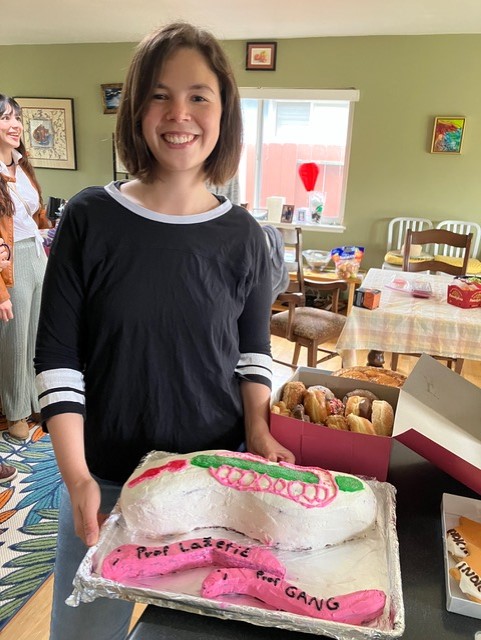 Spencer had his official last day with the lab on June 20th, where we saw him off with a lab coffee break. Vladimir's final day with the lab was on July 14th, and we commemorated it by making a Friday evening lab beach trip after we wrapped up experiments for the day.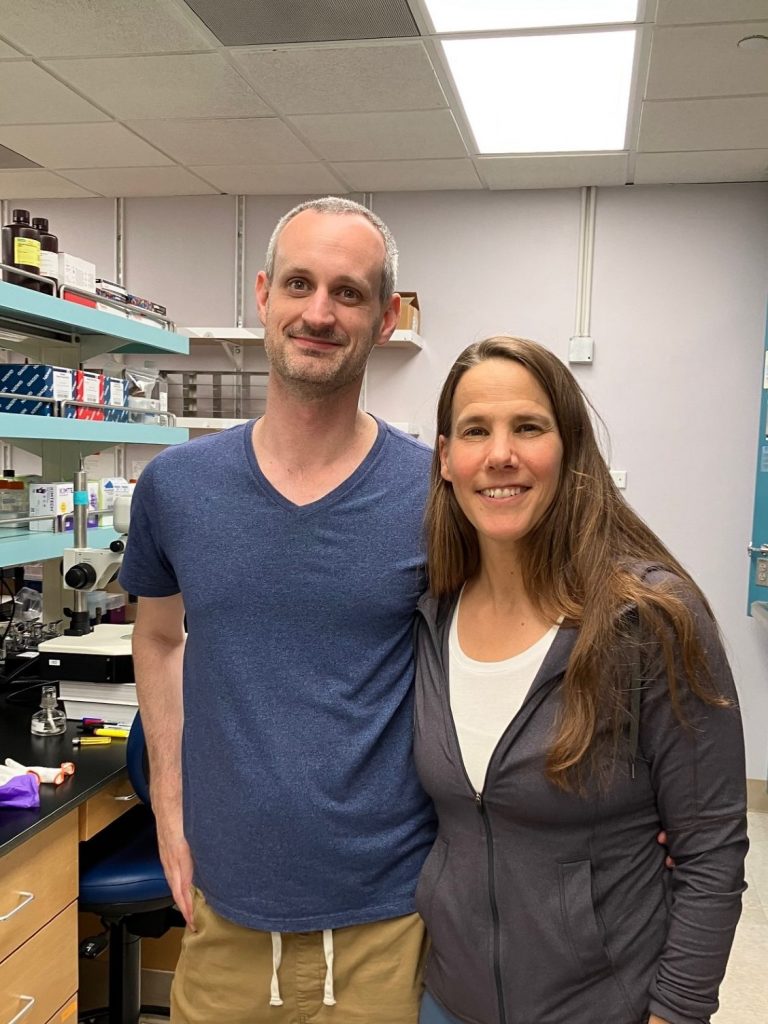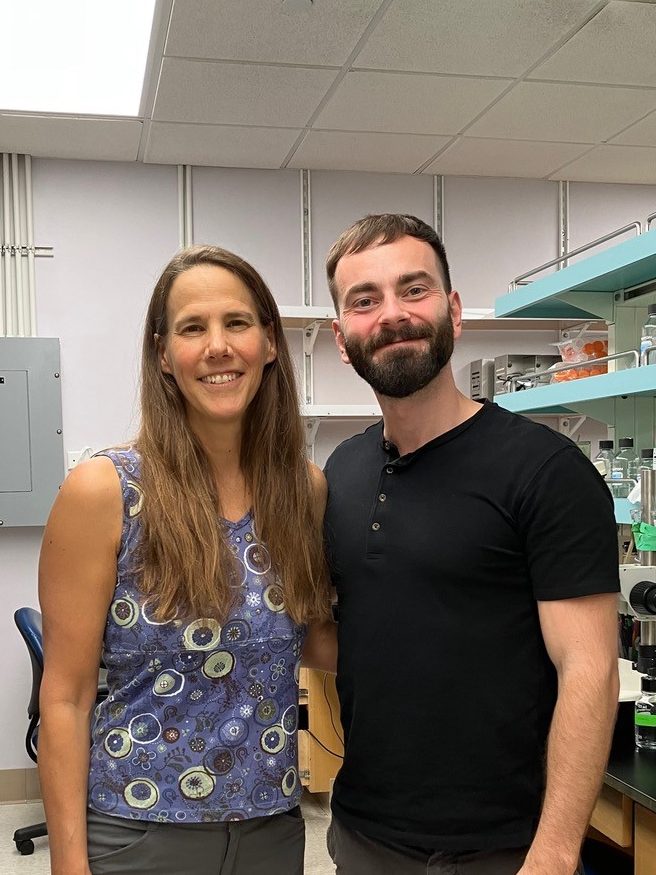 Though we are sad to see them go, we wish both Spencer and Vladimir good luck as they prepare for their new faculty positions at Colorado College and at George Washington University, respectively!